I was having a lot of fun today. I was working away, breaking a sweat and didn't want to stop. Here what had me so happy...
See those handles? You know who installed those? Yep, ME...all by myself! And I was having a pretty good time of it too, until the battery on my drill died. I recharged it for over almost two hours and it was still only charged enough to do one handle.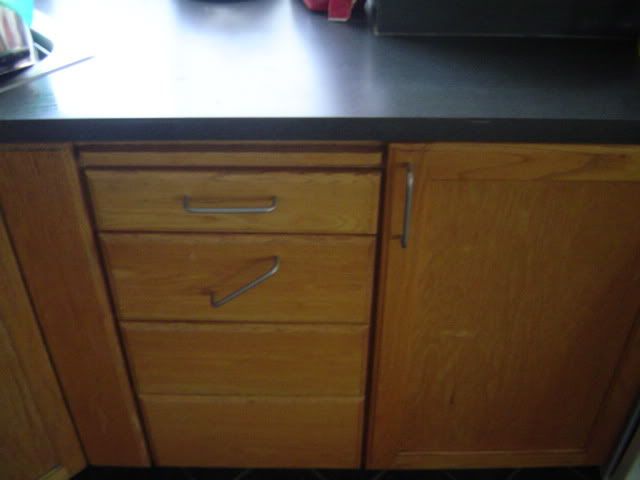 Oh, well...I guess I'll just have to wait until tomorrow to finish my fun. I also kept busy hanging the pictures in the 20 new frames I bought at IKEA. I could live in that store. I hung the last one over H's desk to admire while he works. Hee hee.